Duck Canvas
Date published

14.10.2009
Duck Canvas is a heavy, plain-woven cotton fabric; the threads criss-cross each other to form a simple checkerboard pattern.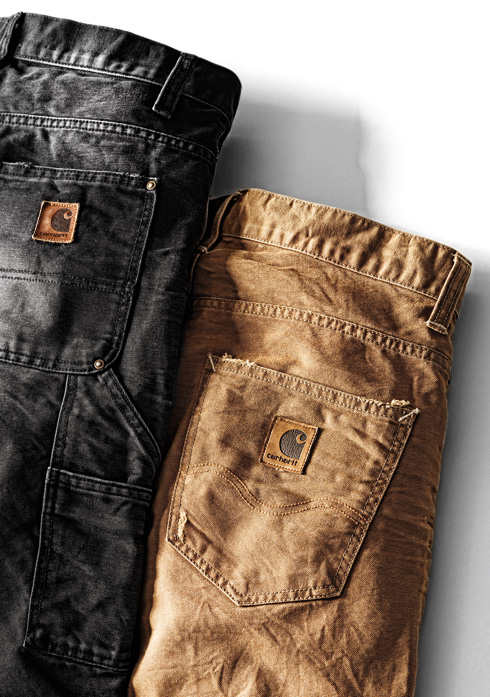 Logger Pant, Bronco Pant / 100% Cotton "Dearborn" Canvas, 12 oz / BLACK, CARHARTT BROWN / FOUNDER WASHED
This weave is both easy to construct and strong, especially when made with heavyweight threads. The term "duck" is the English derivation of the Dutch word doek, which originally meant linen canvas. All Carhartt canvas garments and accessories are made from only 100% heavyweight cotton canvas and gain in character with every day of use.
Here's a small selection from our range of 100% cotton canvas products:
Gallery #7342