Label Feature: Mule Musiq
Date published

01.04.2011
With an versatile artist roster the Japan based record company caused quite a stir in the last years. Not least because producers such as Henrik Schwarz, DJ Sprinkles, Culoe De Song, John Daly, Kuniyuki, or recently Mr Raoul K ennoble Toshiya Kawasaki 's record company to one of the most free spirited platforms of contemporay music. For Carhartt Radio the man from Tokyo mixed some of the latest releases featuring tracks by Eddie C, Move D, Isolée, and some of his all-time favorites out of the diversified Mule Musiq catalogue. We manage to talk to him about his label, his hobbies, and some trade secrets.
You worked in the Japanese fashion industry before you established your label Mule Musiq right?
Toshiya Kawasaki: Yes – I love fashion. It's a big part of myself as well as music.
Are you still linked to the fashion scene in Japan?
Toshiya Kawasaki: Little bit. I'm working with Beams. They are selling Mule T-shirts which Stefan Marx and me are doing.
How did you and Stefan Marx met?
Toshiya Kawasaki: When I saw the cover of Isolées Album We are monster I met him in a way. Then I asked Peter Kersten (Lawrence) to give me the contact.
Is the artwork for you as much important as the music?
Toshiya Kawasaki: My direction about artwork is bit fashion style I think. Artwork is important for a CD release but I don't care about 12inch releases. I like simple artworks. Many people want to have a gorgeous package but in my opinion it's only wasted money and not cool at all.
How would you describe the musical bandwidth of Mule Musiq?
Toshiya Kawasaki: If the music is good, any kind of music is welcome. I don't like labels which release one style music.
Mule is a label that's not easy to pigeonhole in terms of a predominant musical style. When you founded the label in 2004 what was your motive?
Toshiya Kawasaki: Mule music was started as a booking agency in 2001. When I started the label in 2004 there been so many nice independent labels (for example Playhouse, Kompakt, and some Broken Beat labels like 2000black) and their releases been always fresh. So I was very impressed. One more reason is Kuniyuki. I established Mule Musiq to release his music.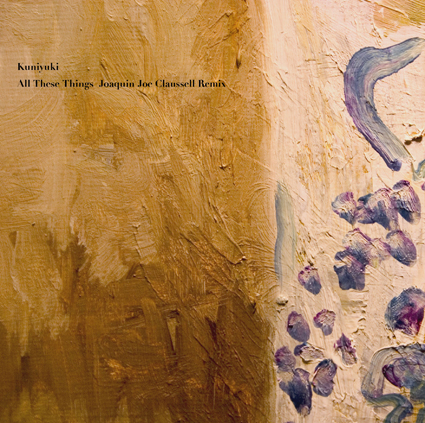 What was your biggest hit so far?
Toshiya Kawasaki: The Rub n Tug remix of Sly Mongoose. I still hear it in the club every now and then.
Can you think of an artist that you've always wanted to sign?
Toshiya Kawasaki: Wally Badarou or Ryuichi Sakamoto. It's a dream!
How do you think Mule Musiq is going to sound in five years?
Toshiya Kawasaki: I don't know if i'm still running the label in 5 years. I'm always thinking to start a new thing but I don't know what at the moment….
How did you select the tracks for your Carhartt Radio show?
Toshiya Kawasaki: I just mixed some of my favorite upcoming releases and some of my favorite old stuff. The last track of the mix is from the latest release of my other label Let's Get Lost. I really love this song and hope it will be summer hit!
You don't distribute any press photo from you – why?
Toshiya Kawasaki: Do people want to see my face? I'm not an artist and I am behind the artist. That is why photos are not necessary….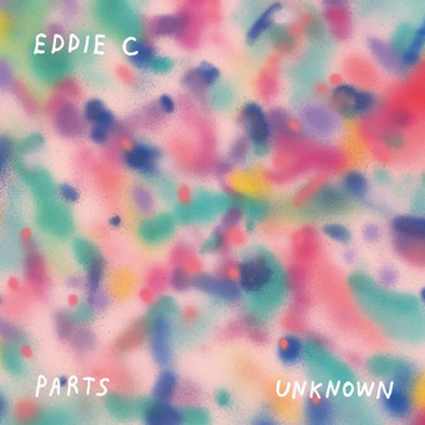 What new artists will come out on Mule in the near future?
Toshiya Kawasaki: A new project of Kassem Mosse called Seltene Erden. A 12inch is coming in June. Me and Jus-Ed are actually talking to release his next album together. He release the vinyl and I release the cd. Then there is a collaboration album of Minilogue and Koss that is coming out in this autumn. The first single "Cut" with a DJ Qu remix will be released this summer.
You still release vinyl – a question of nostalgia or quality?
Toshiya Kawasaki: Because I love vinyl and off course the quality is reason too. In my eyes the labels that only release digital music don't select the music carefully compared to most of the labels that still release in a physical format. I want to be a platform that is saving the vinyl and I want to release music where people like to pay 10 Euro for. Not music for 1,50 Euro to download.
And do you still throw your own parties in Tokyo?
Toshiya Kawasaki: Yes. It's really not easy to run the party in Tokyo… but still going well.
Do you have any hobbies beside music?
Toshiya Kawasaki: Food and wine. I use almost all my money to that…
How does a normal day of your life look like?
Toshiya Kawasaki: The week is always busy with much of work. But I go to a gym for swimming and jogging every morning. In the weekend I go to Yoga or a tasting party of wine or a new restraurant. Ah and no music in the weekend…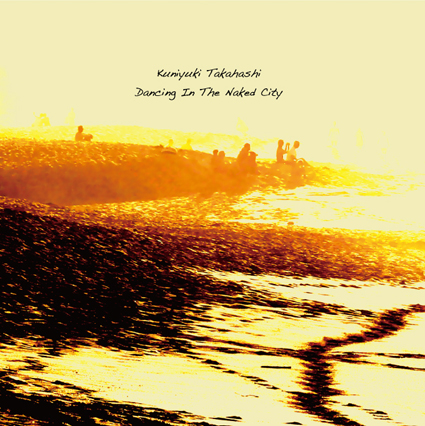 If you could take a year off work, how would you spend it?
Toshiya Kawasaki: My grandmother used to be a farmer. I want to learn from her how to grow good vegetables. She was growing vegetables without agricultural chemicals already 30 years ago. She has a very modern thinking!
What do you do to keep yourself from loosing it every now and then?
Toshiya Kawasaki: I always want to look for something new even if it's not music and work hard.
What are your current Top 10?
Toshiya Kawasaki: I just moved into a new flat and I lost all my music that was in the computer (because my laptop broke during earthquake), so can't check the new stuff… But I often listen to two cd's recently. One is Dustin O'Halloran, Sofia Coppola used his music in her movie Marie Antoinette. He is coming to Tokyo very soon and i'm very excited. The other cd is the new Mule ambient compilation. It will be released in the end of May.
What records from the past coined your live?
Toshiya Kawasaki: Some Jazz records like John Coltrane or Paroah Sanders or great Japanese Jazz musicians, obscure 80's sound, and Larry Heard.
You live in Tokyo – can you tell us some nice spots and secrets about your town that you can't find in any travel guide?
Toshiya Kawasaki: My friends in Europe love the bar in the district Ebisu (next of Shibuya) called Bar Track. The bartender plays nice old music and they have lots of nice whisky!