THE OTHER DAY - REVIEW!
Date published

10-Feb-2010
When you enter the place your sight is confronted with 3 walls of a mosaic of framed pictures. We can easily see those pictures as a mosaic of Quentin's souvenir. At least it was one for me when I saw the portraits of my friends looking young (and good). Quentin describes this exhibition as "a selection of portraits, landscape and spontaneous daily photographies" and that's the feeling I had watching it. A kind of quick overview of Quentin's life during the last years through is camera. It seems he had some nice and charming times, bravo.
Gallery #7531
- All photos by Vanessa Toledano

The show stays until the 25th of February, so have a look if you pass by Barcelona and experience his view by yourself.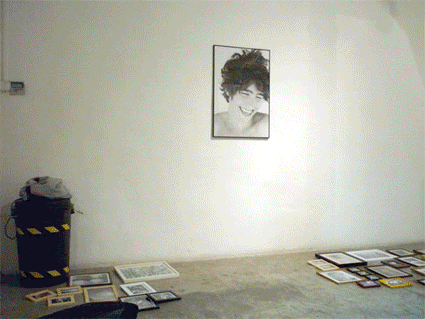 (Bertrand Trichet)