TWEAKER X CARHARTT X YOUR SKATE SHOP!
Date published

05-Nov-2010
"Rob Mathieson is a skateboarder and a full time employee in Slam City Skates. Consistently using art as a tool to facilitate his humour it's great to see it put to good use in this U.K collaboration. His artwork has been used on boards, shirts and also the website by Slam City Skates and he has also done work for Landscape skateboards and +One Magazine. When he isn't drawing he is a keen photographer whose images made up the pages of the first Palace skateboards catalogue. Have a look at his blog where some of his work behind a polaroid lens can be seen and keep an eye out for more of his illustrations in the future."
Words by Jacob Sawyer
Gallery #7794


SS20


"SS20 is one of the UK's longest running 'Skater Owned Shops', established in 1988 on Oxford's Cowley Road where we still have a store to this day. We've been the original sponsors for UK legends Tom Penny, Alex Moul and Danny Wainwright as well as many other talented riders, and continue to invest in and help nurture the local scene"
SS20
176 cowley road
Oxford, OX4 1UE
Gallery #7795
FIFTY FIFTY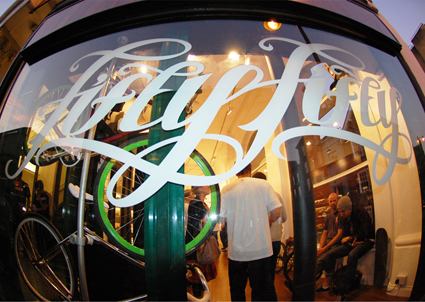 "Started and still run and owned by Danny Wainwright and Justin Sydenham,
Fifty Fifty store has strongly established itself as one of the UKs most respected street wear and skateboard stores, living in the heart of Bristol for over 12 years……….."
fifty fifty store
8 park street
bristol, bs15hr
Gallery #7796
SWITCH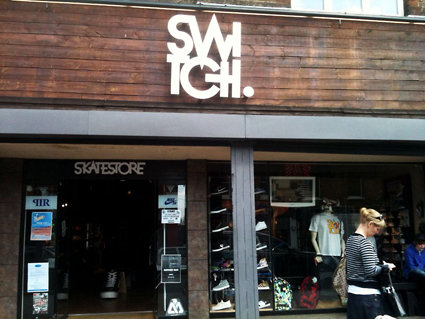 "Switch Skates is a core skate owned company based in Leigh-on-Sea, Essex. Its a very friendly environment. We stock the newest and freshest in skateboarding, clothing, footwear, hardware and accessories."
Switch Skates
57 Broadway
Leigh-on-Sea
Essex
Gallery #7797
BORED


"Bored has been at the heart of one of the UK's most famous skateboarding town's for well over a decade now. Established in Elm Grove, Southsea back in 1997 they've continually supported an nurtured local skateboarding talent as well as being one of the areas longest serving stockists of Carhartt selling the brand since the store first opened……….."
Bored
?23 Albert Road
?South Hampshire
?PO5 2SE
Gallery #7798
?


SLAM CITY
"Slam City Skates is a U.K institution. It has been the hub of skateboarding in London since 1986. Originally the shop was located in West London but soon it moved to where it now resides in London's West End in Covent Garden. That the store has weathered the storm and is still serving the skateboard community today is testament to it's integrity and it's solid support of the scene that it serves. Recently a new branch of the store has opened on Carnaby street. Slam City Skates has an impressive line up on the team sheet as can be seen at www.slamcity.com where you can also keep an eye on news of upcoming events and video projects."?
SLAM CITY SKATES
?16 Neal's Yard
?Covent Garden
?London
WC2H 9DP
Gallery #7799
?


TWEAKER
Born on August bank holiday 2007 in the depths of South London (well, Croydon), Tweaker Zine came forth to generally mooch around on the Inter-noodles with a bit of skateboarding, a bit of photography, a bit of art, a bit of music and a bit of everything that falls in-between.
Take a look at all the previous covers and check out the new issue online here!
Gallery #7800
Printing in progress at Lovenskate!
Gallery #7801
(Bastian Loewen)