Mat Fowler - Naturally Playfull
Date published

08-Nov-2010
Creation and play are two naturally related concepts influencing humankind since its very beginning. Maybe this is why Mat Fowler's playbook of designs can do without any fancy tricks. He just relies on his natural creativity and inclination to play.
Play is an activity deeply rooted in the human nature. Philosophically speaking, play is related to everything we do: doing business, forming relationships, loving, fighting, etc. No matter what we are doing or by what we are challenged, the task usually can be seen as a game: getting somewhere by sticking to some given rules. The best players are always those who are able to shift the rules a little more to their benefit. Thus, play really is a pure form of creation. Mat Fowler's designs are an excellent example of this common, human denominator.
Maybe that's why Mat Fowler's design agency is called Playarea, because it is exactly that: a place for creativity and fun. At the same time, it is also a place of serious discussion and thus a place for new things to originate. While Fowler's designs always seem to exemplify playfulness, they are still a product of a serious, thoughtful approach. In this way, Mat Fowler's designs always offer multiple ways of interpretation, as good art should. The fusion of design and art is as playful as it is a serious approach to get to something new – for himself and for the viewer.
(Selection of designs by Mat Fowler)
Gallery #7273
YOU ARE A SKATEBOARDER AS WELL AS A DESIGNER AND HELPED CREATE THE LEGENDARY "PLAYING FIELDS" SKATE VIDEO IN WHICH YOU ALSO APPEAR YOURSELF. HOW BIG OF AN INFLUENCE HAS SKATING BEEN ON YOUR WORK?
My early art and design influences came about from being in and around skateboarding. I started skateboarding when I was 12, on a skateboard I discovered while helping my dad take rubbish to the local dump. The early 90s were an interesting time, both musically and within skateboarding. I was also a keen collector (and still am) of records, so these also played a big part. At 17, I studied at an art foundation at Amersham Art School, where both Mark Channer (Unabomber pro rider) and Mike Manzoori (Etnies cinematographer and pro skateboarder) were studying. Together we made an early skateboard video called "Jello". Mike and Mark were studying media and filming related courses, so they filmed and edited while I created the artwork and packaging. We only made a few copies, so they are very scarce. And it has footage of a very young Tom Penny rolling the grimy car parks of Uxbridge. Then, myself and four friends made "Playing Fields". At the time, there was a complete lack of independent British skate videos. The appeal was that it could become a complete, scene video documenting British skateboarding without any industry bias. I think I was maybe 21 or 22 years old at the time. I had just finished art school and spent a year travelling around filming and skating. I did the video artwork too, and, yep, I do indeed have a section in it!
AND THIS ALL DEVELOPED INTO YOUR OWN DESIGN AGENCY PLAYAREA?
Playarea is my own company. I set it up around seven or eight years ago to house the different projects I was working on, either by myself or sometimes in collaboration with my friend, Hannah Draper. I work from a studio I share with three others in East London, one of which, Wig Worland, will be taking the picture for this interview. In addition to Carhartt, I've worked for Blueprint, Girl skateboards and Silas, and art directed for Pointer Footwear.
YOUR WORK ALWAYS SEEMS TO HAVE A KIND OF PLAYFULNESS TO IT. WHERE DOES THIS COME FROM? DID IT DEVELOP OVER THE YEARS?
The core of my work has always been around ideas. I always like to have an idea first and then the rest tends to unfold organically. I think my work has changed over the years, in the way that I've definitely got more playful and confident in how I interpret these ideas, especially with the Pointer projects.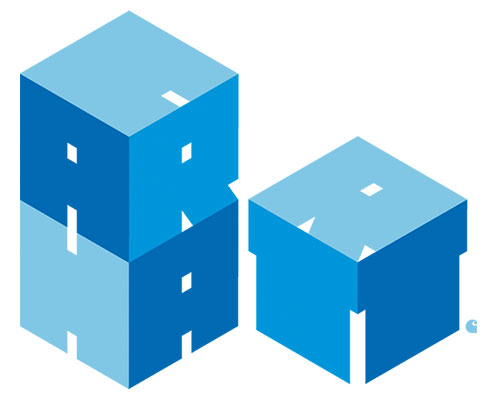 DID YOUR INFLUENCES CHANGE?
My influences tend to be not so much from visual reference, but from thought processes. When I first started out with design, I was really influenced by "thinkers". People like Paul Rand and Bob Gill. Nowadays, I'm inspired by thinking in a broader sense. Lately, I've been re-discovering the writing genius of Roald Dahl, especially his adult stories, like "Tales of the Unexpected". His work is so creative; you can see how he could just as easily have been an artist or a musician.
DO YOU HAVE A CERTAIN ROUTINE WHEN YOU WORK?
I always start with pen and paper, writing down words in a problem-solving kind of sense. I'll also use aids like wandering around museums and flicking through reference books. A tutor of mine said something about ideas and problem solving that always stuck and that I often refer back to, which is to look at your problem from every conceivable way, be it underneath, above, sideways, maybe even wearing that problem!
DOES THE DIGITAL AGE INFLUENCE YOUR WORK?
Not so much. I've been sometimes called a luddite! If an idea was born that involved a certain aspect*of media or digital technologies, then I would embrace it. I think it's either all or nothing for me. There are people really pushing boundaries in these fields, but that's not me, so I'll stick to what feels natural.
HOW IMPORTANT IS ART AS AN INFLUENCE IN YOUR WORK?
Playarea designs and art directs for Pointer. So we'll come up with an idea or concept and then, depending on the idea, I'll commission friends to create 3D-artwork and, sometimes, create the artwork myself. For Pointer, we use the same three artists: Nik Taylor, Jethro Haynes, and Marcus Oakley. All three have unique styles*and now play a very strong role in the look and feel of the art direction. Working in this way allows us to be really playful but also to retain a sense of consistency to the whole
look and feel of Pointer.
BUT DON'T YOU HAVE TO THINK ABOUT THE VIEWER'S PERCEPTION IN THE END? WHAT IS YOUR IMPORTANT POINT IN THE END?
I just think about the perception in the sense of it being challenging. I think strong ideas are made when people create, obliviously, to outside comment. This is when people really come up with their own take, be it music, art, design, etc.
(Text: Soeren Siebel, Pictures: Wig Worland)
Taken form Carhartt Brand Book N°4
For more info
Playarea official website