EVA KRUSCHE - "ULF MAKES THE WORLD GO ROUND" EXHIBITION AT BASEMENTIZID 10.04. - 30.04.2010!
Date published

05-Apr-2010
Melancholic-looking men hidden in fruits, people dressed up as a telephone handset, mystery monsters, ice lollies and marching skyscrapers. The specialties of Eva's art are the expressive and colorful motives. Every picture tells its own story.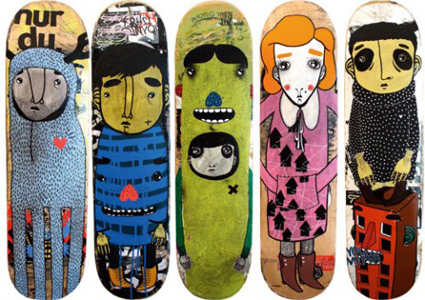 support by: carhartt streetwear, protectyourstyle.de and plemplem kaufraum.
grant-aided by the city of Heilbronn.
we drink: premium cola.
Basementizid | Wollhausstr. 17 | 74072 Heilbronn.
(Bastian Loewen)