KING OF WOOD THIS WEEKEND 10.07. - 12.07.2009!
Date published

08-Jul-2009
The confimed riders are:
Guillaume Mocquin (FRA), Julien Benoliel (FRA), Arnost Ceral (CZ), Wolnei Dos Santos (BRA), Fabio Sleiman (BRA), Ivan Rivado (ESP), Axel Cruisbergh (BEL), Adrien Bulard (FRA), Tiago Lopes (POR), Alain Goikoetxea (ESP), Leander Geelhoed (HOL), Bastien Duverdier (FRA), Daniel Viera (BRA), Otavio Neto (BRA), Kevin Thsala (BEL), Phil Zwijsen (BEL),…
The live cast will start on Saturday 11th July and Sunday 12th July at 14:00h!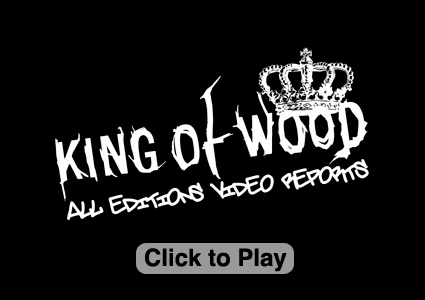 For more info and updates check www.king-of-wood.com!
(BL)