BASEMENTIZID - ELISABETH KAMPS "ORTUNG" EXHIBITION 18.07. - 29.08.2009!
Date published

15-Jul-2009
Since then, she lives and works in Sinsheim/ Germany. Her special way of working with natural materials like hay, clay, wool, hair… gives you a new point of view on well known things. Her way of working and thinking is so subtly and unconventional, that her style reminds you sometimes of Beuys.
She loves to snatch out materials of their normal environment to show them in a totally new meaning and surrounding.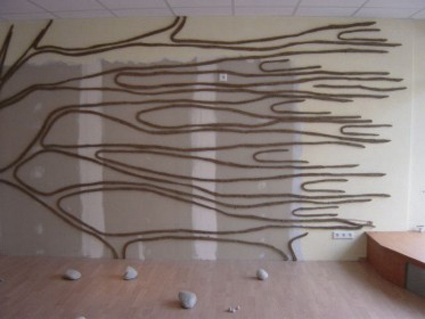 Basementizid/ Germany | Wollhausstr. 17 | 74072 Heilbronn
Basementizid | Basementizid@myspace
Support by: carhartt streetwear, protectyourstyle.de und plemplem kaufraum.
Grant-aided from the city of Heilbronn
We drink: premium cola
(BL)