Benji B Interview
Date published

11-Nov-2009
Intelligent, patient, and with a healthy obsession about what's good, he represents the oldskool era while giving a voice to newskool. An apprentice of Giles Peterson, he started his illustrious career at age 15 on London's radio Kiss FM before moving on to the worldfamous BBC where he has his own show called Deviation on 1Xtra. This groundbreaking radio show is a verbal voyage through the fictitious boundaries of sound. We were lucky to be given an insight into the mind of one of London's own and to find out what it takes to be a great DJ.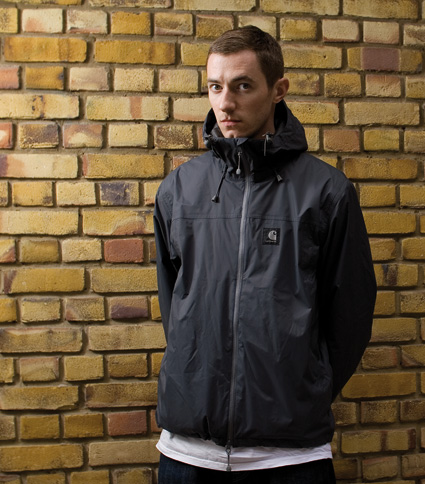 WHEN DID YOU KNOW YOU WANTED TO BE WORKING IN RADIO?
Radio has always been an important part of my life. When I was a kid in London, a large proportion of my education pretty much came from radio. I used to tape radio shows religiously. I was lucky enough to grow up in this town in an era when pirate radio was amazing. You'd scope everything from early house, roots, funk rare groove, early jungle that became drum'n'bass and hip hop. I was always addicted to the radio, so it was always something I wanted to get into.
IN WHAT RESPECT DID RADIO INFLUENCE YOU IN PARTICULAR?
I don't necessarily think the rich diversity of pirate radio is there anymore, although I really enjoy Rinse FM at the moment. That's a good station. Back in the day, you had things like Cool FM, which was legendary. When I was in school, that was the era of listening to Wu-Tang on the way to the party and listening to Cool FM on the way home. It was influential in the same way that listening to Westwood on Capital FM was very influential. In those days, you got the proper exclusives and hip-hop promo's way upfront, that doesn't exist anymore. You know, it was
one of the only shows that really represented America and what was going on. The shit has changed now, but back then there were a lot of people, especially here in Covent Garden, that wanted to be from New York. That was a hugely influential time.
GIVEN THE VARIOUS ONLINE MEDIA OUTLETS AND THE WAY PEOPLE CONSUME MUSIC NOWADAYS, DO YOU THINK THE ROLE OF THE DJ IS STILL AS IMPORTANT AS IT USED TO BE?
I think it's more important then ever in a way. In this time where the beauty of the democracy of choice has changed, people need filters more then ever. Take the people who say: "We don't need filters. We can choose what bands and gigs we want to hear." Well, actually no! Like for example, I don't live and breath cinema or literature, but I like both, so I need other people to filter that out for me so that the selection I get to choose from is actually useful to me.
YOU ARE IN A STRONG POSITION TO INFLUENCE THE TASTES AND OPINIONS OF PEOPLE. WHAT DO YOU THINK MAKES A GOOD DJ?
I think a good DJ today is steeped in the heritage of the culture of whatever scene
they are trying to do. I think music is now to throw away for people. So I think, now, if you really want to be a DJ, it's important to represent yourself. Fashion has always been inextricably linked to music in the sense that certain tribes have always been associated with certain fashions. In times gone by, it was music first and fashion followed. I feel that at the moment, scenes are almost fashion-orientated and that music is almost a fashion in itself, too. I think those scenes are
ultimately transient and short-lived.
WHEN YOU MOVED OVER TO BBC 1XTRA, YOU WERE GIVEN THE OPPORTUNITY TO RUN YOUR OWN SHOW, "DEVIATION". IT'S BEEN RUNNING FOR SEVEN YEARS NOW. WHAT DO YOU THINK MAKES IT SO SUCCESSFUL?
The power of the show is that it's based on the content of the music and it's always
been organic like that. I never stood on a rooftop and shouted about it, it's just grown organically over time now to the point where it's very popular. I rarely play things two or three times. The turnover is constantly moving every week. Yeah, you may see a number of core artists popping up but that's nothing to do with favouritism, but with consistency. The parameters are undefined but there are parameters, without being eclectic for the sake of being eclectic. And ultimately, my radio show is not about hype, it's a meritocracy. If something's dope, I'm gonna play it.
IS IT HARD TO KEEP ON TOP OF WHAT'S HOT? IT MUST BE A BIG WORKLOAD.
Yeah, I'm always learning everyday. I have an insatiable appetite for music. It's real work. It's like a full-time job. You have to be very committed and listen to everything. Music is my expertise, you know, diggin' through the dirt so I can find those gems. And often it's like finding a needle in a haystack. I listen to hours and hours of crap in order to find those gems. For me, it's about finding a musical
identity that people can understand.
WHY DO YOU THINK LONDON IS SO IMPORTANT FOR THE CULTURE OF MUSIC?
The 90s was an amazing time for music because you had purity in all the scenes. In terms of jungle and drum'n'bass, there was that you bought into, because it had it's own culture; something you're now seeing in dubstep. Only in the UK you had that cross-pollination of all of those things which gave rise to your sort of Goldies and Massive Attacks. So yeah, I was lucky to grow up in a time when I could lose myself in music. I always felt that at that time. If you look at house, it's birth place was Chicago. Hip hop, it was New York and the East Coast. But fundamentally the place where all those things met, and you could go into a store and buy hip hop upstairs and house downstairs, was London. It has always had that ability and I think London is unique in that respect.
DO YOU THINK THINGS HAVE CHANGED NOW?
I do. Things change naturally and I think that is healthy, but I think if you travel, ultimately you will see that London still has those regular nights. I think it's just important to bring an ethic of the oldskool way of credibility and taking music seriously into the newskool era of disposable short attention spans. I mean, I think that people that resist technology and say: "Oh, they don't make them like they
used to." are obsessively oldskool and shortsighted, because we are moving to a time were music is being truly local to being truly global. And that's amazing! It's just important in this transition that people still hold true the values of quality control and taking the art form of DJing and music production seriously.
DO YOU SEE THAT ARTISTS TODAY ARE STILL BEING INFLUENCED BY THIS "GOLDEN" ERA?
No, I think it's the opposite. I think there are a lot of people from the older generation for whom those influences are almost baggage: "Oh, this shit sounds like Pete Rock or Premier." But the beauty for me is that the next set of young people who are coming through in the last two, three years, do not have that
baggage and don't care about those influences. They are sort of healthily disrespectful about those rules. So they are free to do whatever. It doesn't matter if their snare sound is out of a computer or that they're using an obvious sample, because they have a beautiful naivety that is pure. Ultimately, the best music has always been the purest and most raw.
(Text: Ali Raymond / Images: Charley Whatley)
Taken form Carhartt Brand Book N°2 / Fall Winter 2009
Benji B's radio show Deviation runs weekly on Sundays from 10pm – 1am on BBC Radio 1Xtra .
For more info:
Benji B – official Deviation Blog