Rome: Dissonanze Festival
Date published

04-May-2009
Because this years programm is as all-encompassing as possible. From futuristic Hip Hop to Kuduro, from Techno to Pop, from Postrock to Experimental: in Rome you can see it all.
Beside acclaimed young and old DJ stars like François Kevorkian, Timo Maas, Lindstrøm, Magda or Kenny Larkin, you can await some mindblowing live sets. Laurent Garnier will introduce his new genre crossing longplayer Tales from a Kleptomaniac. Also Moderat, Berlins new super trio consisting of Modeselektor and Apparat, will come around to present their undefinable Mash-Up Pop. For the lovers of House A Critical Mass bring some deep delicacys. If you never heard the name: it's Henrik Schwarz, Âme and Dixon, joining forces for a better House nation.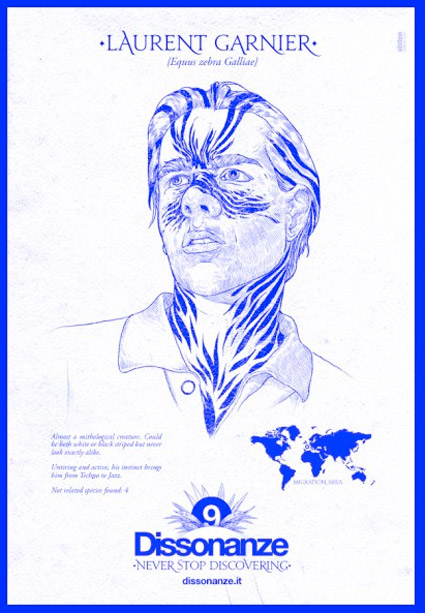 But Dissonanze would no be called Dissonanze when it's all about the straight Bassdrum. Thats why you get also hit by the Digital Funk of Buraka Som Sistema, DJ Mujava and Radioclit. Beside this, crisp experimental HipHop, played live by Daedelus, Gaslamp Killer vs. Daddy Kev and the new prince of mesmerizing leftfield beat science, Flying Lotus, will blow your mind.
For all those who like to hear some fresh guitar sounds that got nothing in common with the average definition of Indie-Rock: you will get a lift when Bat For Lashes, Micachu & The Shapes and the Postrocker's Mokadelic will plug in their amps.
Furthermore, some experimental sounds from Atom Tm and Signal will sensibilize your senses.
All in all, a line up that need no further explanation – just book a plane, train or bus, head to Rome and see a 360° vision of contemporary music in one of the most suggestive locations in the world, the Palazzo dei Congressi.
05/08 – 05/092009 – Rome – Dissonanze – IT