BOARDSTEIN BOWL JAM #1 - THE FINAL PARTY! 13 - 14.12.2008!
Date published

01.12.2008
…and now it´s also the final party. But don´t be too sad. Have fun!
Come and celebrate the final BOARDSTEIN party with us and see a bowl-jam with lots of teams (3 skater per team), a "Ladies, slash the bowl!" jam and a Best-Move-Ever Contest.
Besides the main event, there will be 48 hours of skateboarding, a Fingerboard Mayhem, a big tombola and THE NERDS in Deja-Vu Concert. If you want, you can spend the night at the bowl and sleep there. But remember to bring your own sleepingbag. It´s gonna be cold!
Inscription for the contest: 5 Euros
Concert/ Party entrance: 5 Euros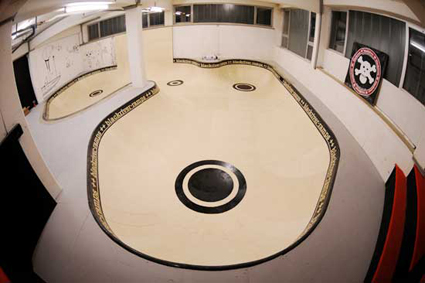 For more photos of the bowl click here!