Sweatshirts - Fall / Winter 2010
Date published

07.11.2010
You can find the traditional Carhartt embroidery, the classic Carhartt C chest application as well as all kinds of graphic prints. All our sweatshirts come in high quality cotton that guarantees long lasting durability.
Here is a small selection: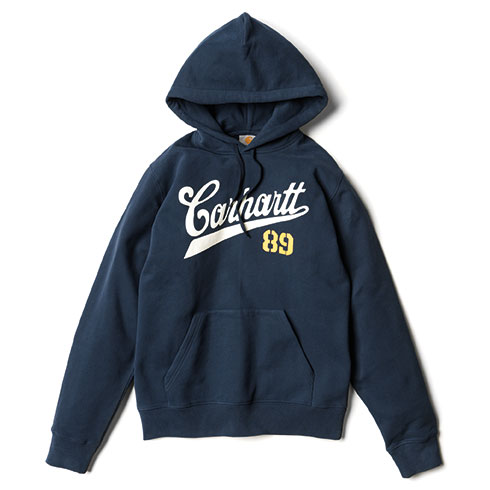 Hooded College 89 Sweatshirt
Our Hooded College 89 Sweat is not just another hoodie. Like his little brother, the College 89 T-shirt, the sweatshirt features the number 89 underneath the large Carhartt script accross the chest. This number refers to the year 1889, when Carhartt was established. The Hooded sweatshirt comes in soft 100% cotton and has kangaroo pockets. Exclusively designed by Zeek & Destroy.
More details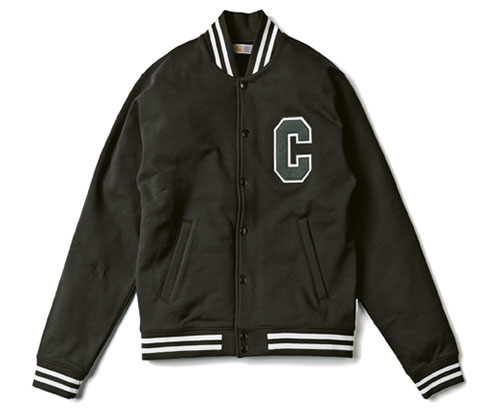 Cup Jacket
College classics never die. Traditional features such as the capital C chest application, or the striped rib-nit collar pick up on the classical college theme. Made of pure cotton and comfortable to wear. The Cup Jacket is available from XS to XXL and comes in the colours: Black, Blackberry, Conifer, Grey Heather, Blacksmith and Sub Blue.
More details

Car-Lux Hooded Thermo Sweat
The Car-Lux Hooded Thermo Sweat is a Carhartt classic. It's made of 50% cotton and 50% polyester knit with a Car-Lux TM lining. The flocked nylon lining on polyurethane foam backing keeps wind and cold outside. The Carhartt square label is attached to the left kangaroo pocket.
More details
More info:
Head over to our Sweatshirt section for Men and Women to browse through the complete range.