Carhartt Jackets - Fall / Winter 2010
Date published

21.10.2010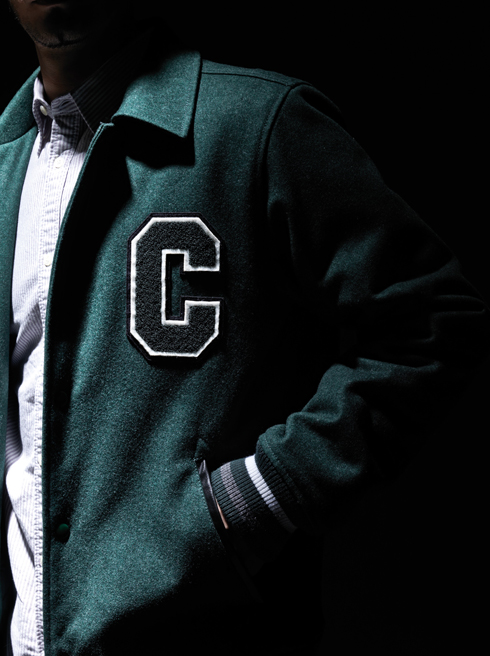 … remain true to our core idea of maintaining the highest standards. Choose from established classic products, go for a new style or get a piece with technical features. All reflect our value and penchant for providing products with innovative design and unparalleled quality.
We've selected three jackets out of our broad range to give you a closer look: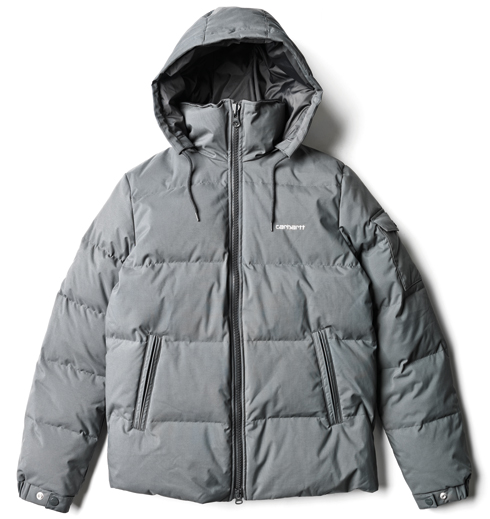 Alaska Jacket
The Alaska Jacket is a classic down jacket made of 100% nylon oxford. The robust fabric is best known for its long lasting durability, high elongation at rupture and low moisture regain. The Alaska Jacket comes with a removable and adjustable hood and a sleeve pocket.
More details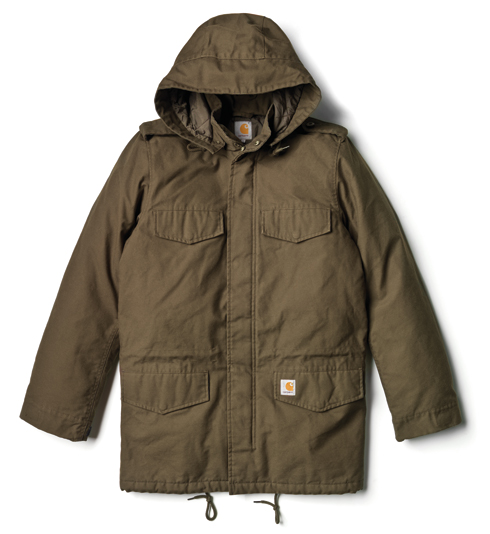 Hickmann Coat
Coated polyester/cotton fabric makes our military inspired Hickman Coat water repellent and ensures long lasting durability. Four front pockets and an inner chest pocket offer enough storage for your essentials. Furthermore the Hickman Coat features an attachable hood, front closure with a hidden zipper and a padded lining that keeps you warm and adds a classy note.
More details

Shield Jacket
The Shield Jacket is a new style for Fall /Winter that scores well with first-rate technical features: milky coated, breathable nylon supplex gives this lightweight jacket a soft and elastic feel. The fleece lining guarantees perfect warmth. Hood, cuffs and bottom are adjustable and the armpits feature zippers. Four pockets will keep all your belongings safe. Notice the additional script logo on the bag.
More details
More info:
Head over to our Jackets section for Men and Women to browse through the complete range.