Love is Everything vs. Friday 13
Date published

11.02.2009
Love is Everything and Friday the 13th are independent film festivals based on Cinemasports film challenge. The whole thing will take place in Sofia, Bulgaria, on February the 14th, Hall of Cinema. Both festivals are produced and developed by a non-formal organization of young film-makers named Cinemafia.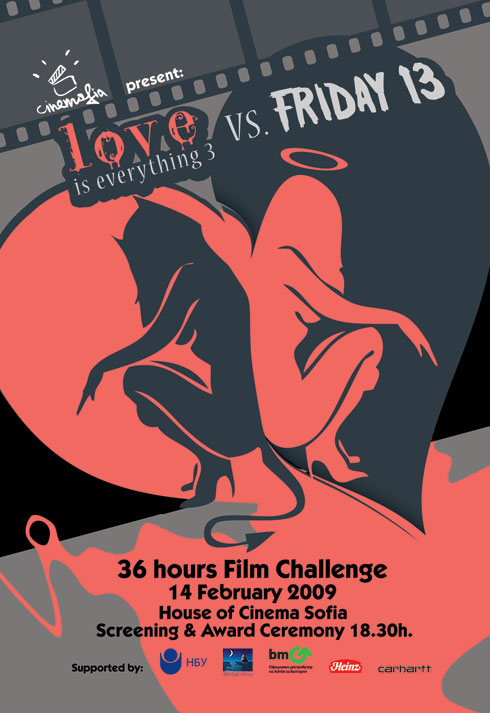 And here is how it works: Festival participants will be formed in groups and Cinemafia will give them a topic for a short movie to be completed within 36 hours!
Categories to be awarded by a selected and honoured jury of Bulgarian filmmakers are:
• Best Movie
• Best Camera Work
• Best Sound
• Original Music
• Best Animation
• Best Actor
• CineMafia Special Mention
Besides titles, glory, and honour, winners will be awarded with top equipment and gear as well as goodies from all partners and of course Carhartt.
There's also a chance for people outside of Sofia or Bulagaria to participate. All you need is a fast Internet connection to upload, or send your movie right on time!