Majors album release
Date published

28.05.2008
At least since late 90s release of Boulevard Connection's "Copenhagen (Claimin Respect)" we all know that Denmark is not only a pool of art, design and creativity in general, but that they release fresh sounds up north, too.
No longer a secret weapon, the latest rocket from Denmark has been launched by long time Carhartt friends DJ Static & Nat Ill. Together with DJ Noize, J-Spliff, and Negash Ali they form Majors. 2 DJs and 3 MCs taking care of your needs with phat beats, fresh rhymes, and tight cuts.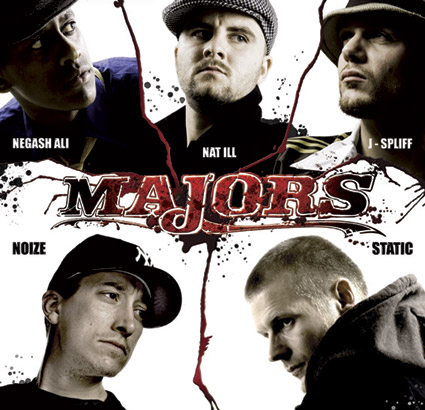 The self titled album by the Majors has been released in Denmark late April and will be available at your record dealer of choice by June 6th.