Carhartt presents Kreidler Europe Tour
Date published

05.10.2009
The times in which the internationally acclaimed avant-garde Trio Kreidler was still trying to create a classically influenced pop with harmonious melodies are gone for good. Instead, the band from Düsseldorf now comes to town with a set of energetic tracks, and all they want to do is share their newly acquired joy of making music with everybody by making them shake their bodies the carefree way.
"Our aim was to breathe a new freshness into the current dance music with rhythmics that aren't too complicated," say Trio Kreidler. Their guiding principle is functionality due to which their arrangements influenced by Krautrock and Cosmic Disco are infused with an earthy groove that never drops off into boredom.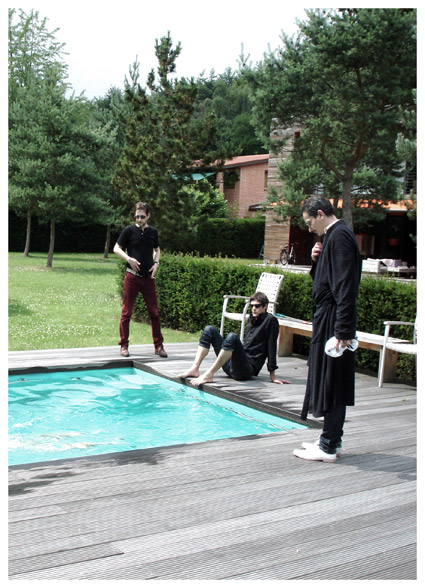 Carhartt is now proud to present the grand European tour of the former art Pop combo. The three musicians hailing from Germany's Rhineland will be dishing up a hand-made, rough-edged club music sound full of driving, polyrhythmic percussions, darkly croaking synthesisers, and funky bass lines to lose yourself in. Their fantastic gigs can develop a psychedelic pull that is well within the scope of the Narcotics Control Act.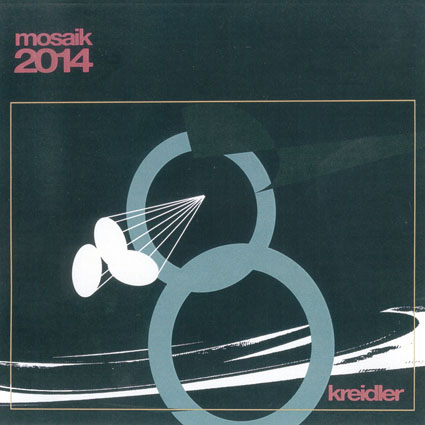 To celebrate the release of their new album, we are exclusively giving away the album track Mosaik in cooperation with Italic Records. You can download it here for free.
After all, we want to give all of you out there a chance, who have not had the opportunity to enjoy Kreidler's fearless science fiction dance music yet, to get hungry for more.
Kreidler Europe Tour:
10/16/09 – Glazart – Paris – FR
10/17/09 – Petite Faucheux – Tours – FR
10/18/09 – Pop Sur La Ville – Limoges – FR
11/04/09 – Glanz und Gloria – Osnabrück – DE
11/05/09 – Bahnhof Langendreer – Bochum – DE
11/06/09 – Manufaktur – Schorndorf – DE
11/07/09 – Exil – Zürich – CH
12/05/09 – Cafe Glocksee – Hannover – DE
12/09/09 – Gebäude 9 – Cologne – DE
12/10/09 – K4 – Nürnberg – DE
12/11/09 – Ut Connwitz – Leipzig – DE
12/12/09 – Scheune – Dresden – DE
12/13/09 – Hafenklang – Hamburg – DE
12/15/09 – Mousonturm – Frankfurt – DE