The Reincarnations of DJ Koze
Date published

26.02.2009
"Hi Friends how are you? I am DJ Koze and I am sitting in my studio in Hamburg drinking red wine collecting my best remixes for you. For those who like this kind of music the music is very cool" — a cute pitched voice tells us laid-back at the beginning of the new DJ Koze cd called Reincarnations – The Remix Chapter 2001-2009. A nutty intro that psyche oneself up for 13 well-known reworks alongside with some more fameless re-edits produced by one of the most on-demand remixers in electronic music.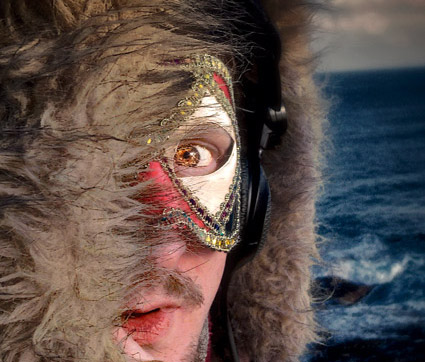 From last years smash hit Minimal, original produced by Matias Aquayo, to the mad rhythm show-jumping course Mango Cookie, originally constructed by Sascha Funke – DJ Koze represents all his creativity and craziness within this showbag of unorthodox electronic rhythms.
In between you will be dumbfound by some more relaxed Folk moments, like Kosi's Swim-Edit for Wechsel Garland. But no matter how this joker from Hamburg comes around — you can always hear his remarkable genius that likes to clear off usual clichés to unlock the beauty of music that dances against the grain. Check it out — Koze will not let you down — we promise!!!
DJ Koze: Reincarnations – The Remix Chapter 2001 – 2009 (Get Physical)
DJ Koze discography
DJ Koze on iTunes
DJ Koze on Beatport