Melting Pot Music Label News
Date published

11.02.2009
It seems that Oliver von Velbert, man of action behind Melting Pot Music, is a little workaholic. 2009 is just a few weeks old and his label already released some fresh pieces of dateless soul grooves.
With the Zeitleiden 7inch the Cologne based band Fleur Earth Experiment gives a little insight to their brilliant forthcoming album Soul Des Cabots, out on MPM in end of March.
Also Cerebral Vortex and Erik L delivered some fresh futuristic hipster Rap with their Kitty Cat Kadooble EP.
Check out the chequered video for the track Hey Cat:
Cerebral Vortex & Kissey Asplund – HeyCat from elayne blyth on Vimeo.
For good measure Melting Pot Music entered the bootleg world. For Jay's Soul Connection Amsterdams finest Funk and Soul brothers Lefties Soul Connection used some Jay Z raps and mashed them up with their incomparable Funk science.
The latest bobby-dazzler is Lucinda Slim and her new band the Lone Stars – a fresh Soul, Blues and Funk sensation from United Kingdom. Their single All This Time will soon see the light of day via MPM. To receive a first visual impression just pay a visit to this link.
If you don't want to miss the boat about all the funky publication rush we would therefore recommend to visit Melting Pot Music on a regular basis.
But be on the qui vive: it's extremely funky!
Melting Pot Music discography
Melting Pot Music Store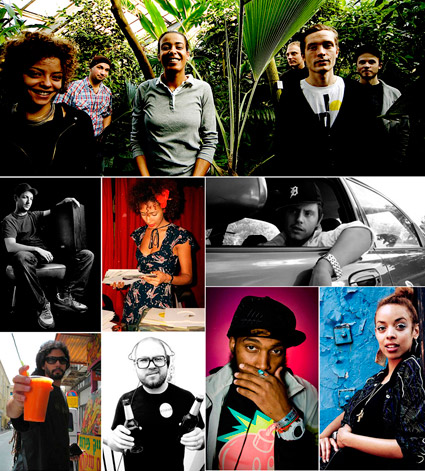 The Melting Pot Music Family