SOMETHING IN BETWEEN - SERGEJ VUTUC!
SOMETHING IN BETWEEN is the title of Sergej Vutuc's latest book, released by fine art publisher Snoeck in cooperation with Carhartt/ Work in Progress…
The 104-page book comes with a matte hardcover and features 70 b/w illustrations, digitalized from handmade prints that Sergej Vutuc produced in his darkroom using multiple ways of manipulation, and printed on a heavy, uncoated paper. Jocko Weyland, a New York based artist and author of "The Answer is Never", illustrates Vutuc's works in his essay "MAKE DEAD CITY MORE NICE" in the back of the book.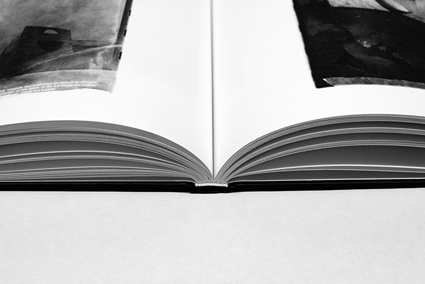 SOMETHING IN BETWEEN – SERGEJ VUTUC
104 pages with 70 b /w illustrations
Hardcover, 240 × 255 mm
With a text by Jocko Weyland
English
29,80 €
ISBN 978-3-940953-62-9
Published and available worldwide through Snoeck and the Carhartt Network
"… decayed and dilapidated man-made landscapes, the margins, the unsued, the disused. Nighttime and blur, shadows in the shadows, dark corners and mystery. A lonely lamp on in a window in an anonymous appartment block. The natural world vs. the concrete one and that uneasy coexistence. Minimal constructivist composition of a church topped by a cross, three black doors, fronted by black asphalt. Cobblestones and someone reaches an arm into a car. Then light flows through a perplexing hole behind a soaring kickflip in a steel full pipe and the ambigous chiaroscuro-tinted paradox of it all shines through."
(J. Weyland)
In his works Sergej Vutuc does not seek out for the most sensational aspects that the underground phenomena like skateboarding or punk, which surround him, have to offer. His interest is merely focussed in the use and structure of public space, the socially conditioned active presences within it, the non-spaces and their forms of decay. About his photographs he says: "I don't give any description to my images. I leave them to speak for themselves. It's not about the place where I shoot them or the person, it's more like a collection of fragments – moments and building stories. Mouth can never say what eyes can see…"
Sergej Vutuc was born 1979 in Doboj (BiH) and spent 10 years in Zagreb (HR), before moving to Heilbronn (D) in 2000 where he currently lives and works. By mid of the 1990s he engages himself deep in the punk and skateboarding movement, playing guitar in his band, publishing records on his own label and being generally active in the skateboard scene on the Balkans. He discovers photography at an early age through his father. By beginning of his 20s the camera is taking his main attention. He starts to produce numerous zines and self-publishes 500 copies of his first book called "No Skateboarding Permitted" and at the same time directs and acts in a skateboard theatre play. By 2000 he moves to Heilbronn and opens up the "Basementizid", an off-space project. Throughout 6 years he invites more than 50 different artists to exhibit their work under his roof. The Basementizid also functions as a platform for Vutuc's own work, publishing countless zines and travelling and presenting numerous solo and group exhibitions under the same name at destinations all over the world.
About his many activities Vutuc says: "It is hard to describe what I am. I would describe myself as a workaholic (…) working on my dream, which is bringing me into different projects running parallel all over Europe. Music, sound, skateboarding and my passion for photography merged into one. (…) For me it is often hard to say I am a photographer, or to describe which way of expression I am currently working on and what I will give my attention to in the future. (…) Maybe the title of my latest book describes it best: SOMETHING IN BETWEEN!"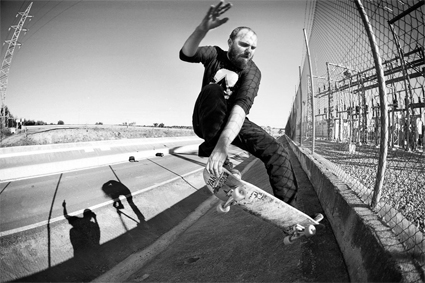 MUSEUM & GALLERY DATES
25.02.2011 – 24.04.2011
Pavillon Populaire
Esplanade Charles de Gaulle
34000 Montpellier / France
Tel +33 (0)4 67 66 13 46
www.montpellier.fr
24.06.2011 – 30.07.2011
Galerie Michael Janssen
Rudi-Dutschke-Strasse 26
10969 Berlin / Germany
Tel +49 (0)30 259 272 50
www.galeriemichaeljanssen.de
04.12.2011 – 19.02.2012
Leopold-Hoesch-Museum
Hoeschplatz 1
52349 Düren/ Germany
www.leopoldhoeschmuseum.de
More dates to come!
(Lars Greiwe)