DONE! OUT TODAY 08.09.2009!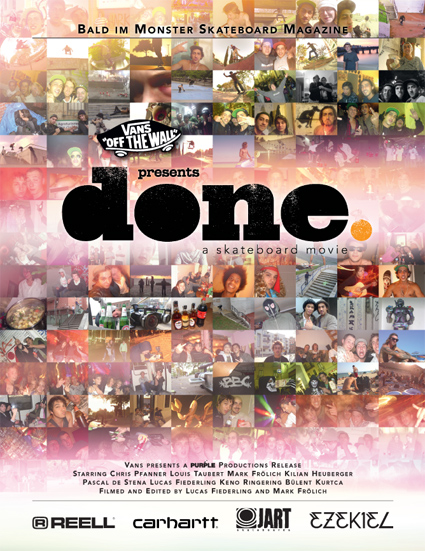 After working hard for two years, Lucas Fiederling and Hark Rörich (Mark Frölich) finished their independent project called "DONE"…
Hurry up and get the video which comes out with the new issue of the german Monster Skateboard Magazine. You will find amazing full parts of Chris Pfanner, Pascal "Pancho" De Stena, Kilian Heuberger, Lucas Fiederling, Bülent Kurtca and Mark Frölich rounded out by a well-assorted mix-section.
Here is the latest trailer:

at at!
(Bastian Loewen)