Carhartt T-Shirts Fall/Winter 2010
Carhartt offers a great range of T-shirts for the current season. The diverse collection gets supplemented with designs from talented and multi-skilled artists we partially worked with in the past…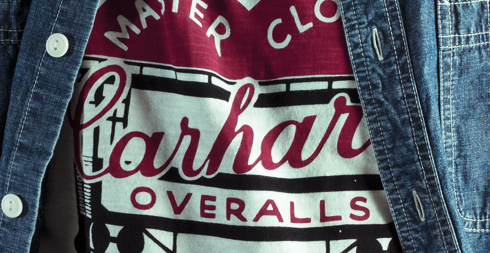 …123Klan from Montreal / Canada, Luca Barcelona from Milan / Italy, Eric Elms based in NYC / USA, Playarea from London / UK and last but not least Will Kemp, also based in London / UK.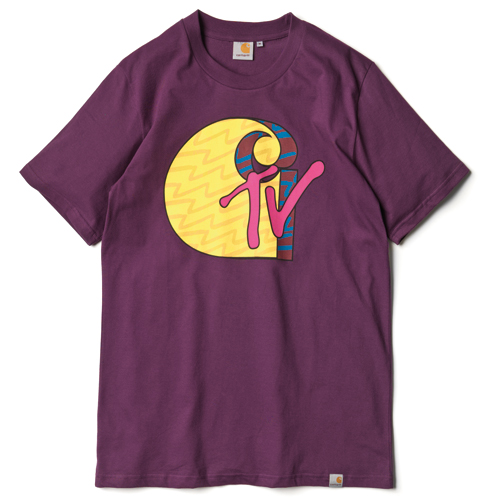 S/S TV T-Shirt
The short-sleeved TV T-Shirt is designed by Brooklyn based graphic designer Eric Elms who runs his own design studio WeAreAdorn. His work includes graphic design, illustration, book making and art work. Eric is known for his thoughtful designs that always show a winking eye. The T-shirt has a chest print and comes in the colours White, Green, Black, Huckleberry and Surf.
More Details

S/S College 89 T-Shirt
As its name already suggests, the College 89 T-Shirt picks up classic college theme. The T-shirt has a Carhartt script accross the chest with the number 89 underneath which is a reminiscence on the year 1889, when Carhartt was established. The T-shirt is avail able in White, Black, Grey Heather, Conifer, Huckleberry and Sub Blue.
More Details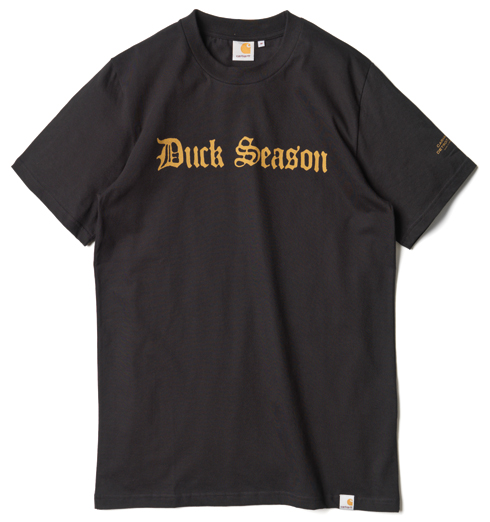 S/S Duck Season T-Shirt
Last season we introduced you the new 'brown duck' logo that stands for brown-coloured duck, a durable canvas cloth that has been the trademark fabric of Carhartt garments since the early days. This year we wanna remind you to not forget to chase your 'duck'. Let's go, hunting season has started! Choose from the colours: Cypress, Black, Wall, Mountain, Grey Heather and Sub Blue.
More Details
More info:
Head over to T-Shirt section for Men and Women to browse through the complete range.