Carhartt x 5Boro NYC
This collaboration has materialized from the experiences of a tour between two crews, two cities and two brands with a like-minded skate ethic of exploring and skating everything along the way.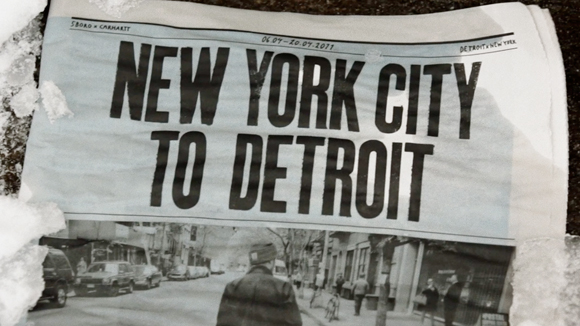 The 5BORO NYC and Carhartt WIP crew skated and documented their way from the founding city of 5boro, "The Big Apple" to the founding city of Carhartt, "Motor City". Carhartt's Pontus Alv and 5boro's Mark Nardelli worked together laying out Pontus' sketches and photos to create the collection, officializing this collaboration with a distinct Carhartt-colored, co-branded labeling system.
Images of the journey and the Carhartt X 5BORO collection as well as much more info can be found on our here.