20 years of French graffiti—Tour recap
After almost one year and more than 15 stops the exhibition tour by HNT, POCH, RCF1, and STAK has come to an end. Get some impressions of it in our Gallery.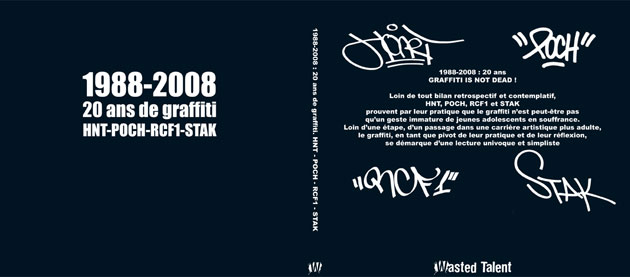 It has been almost one year since we've announced on our site and from there on the exhibition of french artists HNT, POCH, RCF1, and STAK showcasing 20 years of Graffiti has pleased people in more than 15 cities all over Europe.
RENNES Les Ateliers du vent & Studio Delkografik

HAMBURG Vicious Gallery

MONTPELLIER Gallery Montana

ANCONA La cupa

SEVILLIA Montana Gallery

BARCELONA Montana Gallery

ZILINA Gallery Stanica

ST-BRIEUC Gallery Vastemonde

PARIS Gallery LJ Beaubourg

ANTWERP Gallery 85

BORDEAUX Carhartt

MARSEILLE Carhartt

LIEGE Caserne Fonck

HOSSEGOR Carhartt