Artist Feature: J Rocc Medicine Radio Show
Carhartt proudly presents the Madlib Medicine Show Europe Tour 2012 featuring Madlib, J Rocc, and Freddie Gibbs. To accompany it we asked Madlib and J.Rocc to mix a Carhartt Radio show.
They both did and we even more proudly present two Carhartt Radio shows in one month - all full of special twists and turns. The first one comes from World Famous Beat Junkies founder J Rocc. The late J Dilla's decksman come up to scratch and shows that he is still one of the world's most skilled Hip Hop DJs - technically and in terms of selection. In the nineties he was one of the most hailed turntablists. Later he has been the tour DJ for the likes of Madlib and J Dilla. Last year he released his first solo album Some Cold Rock Stuf' - an instrumental Hip Hop record filled with exceptional samples, soulful horns, unconventional beats, and head nodding bass lines. His latest output are two EPs with edits of songs taken from the Minimal Wave Tapes compilations. For Carhartt Radio he now prepared a mix that features old and new Funk and Soul by such groups like the American Jazz and Rock fusion band Stark Reality or the sixties student group Kashmere Stage Band which became famous after been sampled by Handsome Boy Modeling School and DJ Shadow. We hooked up with the man from Southern California for a little chat about his musical love affairs.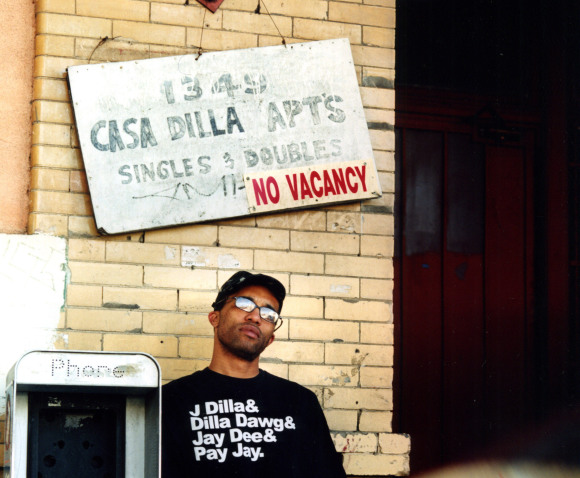 In 1992 you established the Beat Junkies since then the Hip Hop culture emerged and grew into the mainstream. What is the good and what is the bad part of this evolution in your eyes?
J Rocc: I can't really see anything bad that has came out of the evolution. Hip Hop just became popular music. Same way Rock 'n' Roll or Jazz. The good thing is that Hip Hop has influence other music genres and has fused with House, Reggae, Rock, and Jazz.
You recently released some Minimal Wave edits. What fascinates you about eighties music?
J Rocc: I grew up in that era so I've always like that type of music. I listen to it with a Hip Hop ear and zero in on the drum machines and the bass lines.
What exciting new stuff do you have in the pipeline? A new album?
J Rocc: I'm working on tracks for my next LP. It's in skeleton format right now. I have a project I did with rapper MED. Also doing edits with a cat named Flaunt Edwards. We're actually working on a untitled project together.
How did you select the tracks for your Carhartt Radio show?
J Rocc: I just did a mix of music that was easy for me to clear. Didn't want anyone to come after me and saying that I don't have the right to place their song in a mix.
Do you think that California has a strong influence on your work as a producer and DJ? If so: how?
J Rocc: The vibe out in Cali is just more laid back. It's one big community and you can run into everyone out here. From Madlib, Zach from Rage Against The Machine, Nite Jewel, the Brainfeeder crew, and so many more LA heads. It keeps you on your toes also because everyone out here is doing good stuff.
How do you like the contemporary music scene of Los Angels with labels like Not Not Fun.
J Rocc: I love the stuff they are putting out. It's right up my alley. It reminds me of a label called Italians Do It Better.
What was the last track that sent shivers up your spine?
J Rocc: The last track was a cover version of In The Rain. A song made popular by The Dramatics. That recording is at an actual talent show.
Who are you listening to these days?
J Rocc: A lot of everything. The usual stuff like Jazz, Krautrock, and the other usual genres.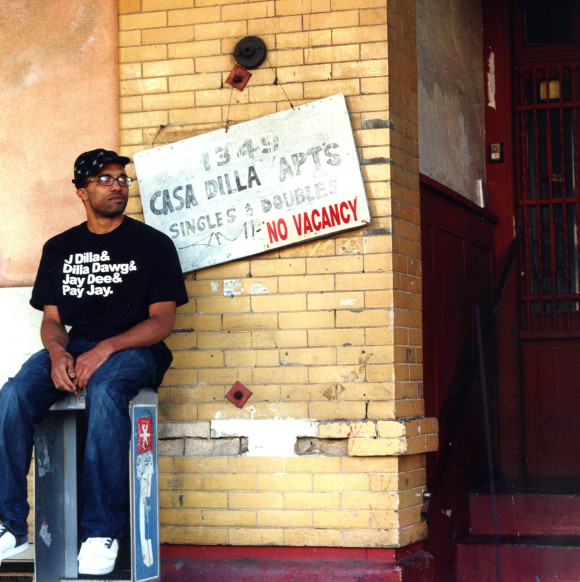 And what are you current top 10?
J Rocc:
Dillatroit EP
TNGHT EP
DJ Rashad - We Trippy Mane
Strong Arm Steady - Get On My Job
Wiley - Its All Fun And Games Till..
Tall Black Guy - What's Good
Nottz - I Want You Back Re-Flip
D.R.U.G.S. - Time With Haley
Girls We Like - Don't Look Back
Fit – Kali
If you could be in any band, living or dead, for a day which band would it be?
J Rocc: I really don't know. The Band of Gypsys or Miles Davis Bitches Brew crew.
What is your favorite music video of all time?
J Rocc: James Brown live with Michael Jackson & Prince.
Do you have any idols when it comes to music?
J Rocc: Just all the greats that set the way. James Brown, Michael Jackson, DJ Magic Mike, John Coltrane, and so many more.
What advice would you give to producers, rappers, and DJs who are just starting out?
J Rocc: Just stick with what It. Take the bad with the good. Don't give up because that's the test.
What old albums you rediscovered lately and what makes them special?
J Rocc: That's to hard of a question. I'm listening to a lot much music. This Heat is a group I just dug back out. The Residents is another group. John Coltrane - A Love Supreme has been getting a lot of play lately. They're just good times groups / albums. They're not something you hear all the time and some of it is unusual.
What superpower would you like to have?
J Rocc: To fly. Get to my next gig.
If you could spend a night partying with any of your icons, who would it be?
J Rocc: Jimi Hendrix!
Where is heaven on earth for you?
J Rocc: Home!
You are located in Los Angeles. What are your favorite spots and secrets in your hometown that you would recommend to somebody that comes around for a visit?
J Rocc: The Peruvian food spot on Colorado & Eagle Rock in LA. Hole in the wall place but good food.