Artist Feature: Chrisfader - Rhymesayers Tour Radio Show
When it came to Rhymesayers Entertainment's contribution to our Carhartt Radio series, we did something a little different.
In about a week the Rhymesayers European tour will kick off. To accompany the tour with some music we proudly present a Rhymesayers Carhartt Radio edition. Rather than having one of the Minneapolis label's DJs create the show, we ran a competition to see which Rhymesayers fan could put together the finest mix. The winner was Chrisfader from Vienna, who received exclusive radio drops from all the artists on the tour as well as a drive of Rhymesayers music to choose from, and a Carhartt x UDG Trolley Bag. Three-times winner of the Austrian ITF Championships, Chrisfader's technical skills are in no doubt, and combined with a great musical ear and a deep knowledge of the Rhymesayers catalogue, he was able to turn in a jaw-dropping mix. Not just a DJ, Chrisfader also makes beats and released his debut album alongside Testa called Overland in 2010. We grabbed a few minutes with this talented guy from Vienna to find out more.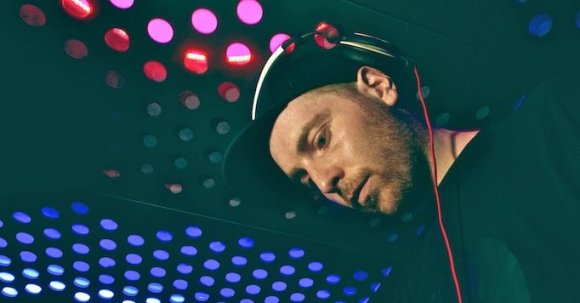 How did you get in informed about the Rhymesayer Carhartt Radio competition?
Chrisfader: Our labeldaddy Mosch told me about the mix contest. I thought it would be a good opportunity to introduce myself to new people, people that haven't heard of DuzzDownSan or myself before.
Since when you are a Rhymesayers fan and how did you run into the label?
Chrisfader: I am a huge fan of the whole label since the early days. I guess Atmosphere's God loves ugly was a life changing album for me. A good friend of mine who worked in a record store in Innsbruck told me to check it out and when I first heard it I was blown away because it was so different compared to other Hip Hop releases. I checked out the rest of the label and really got into Eyedea & Abilities (the best DJ-Mc-Duo and two of the most influential artists for me) and Brother Ali & Blueprint. They made HipHop music with a punkrock attitude and that was something I had never seen before.
What makes Rhymesayers special in your eyes and who are your favorite Rhymesayers artists?
Chrisfader: I think that everybody on the label has his own, unique style which is very important for me as a listener. It takes a long time to develop your very own style. People like Slug & Ant, Brother Ali, and Blueprint are in the game since the nineties and I think they are at a point where it's only about making the music they want to. It doesn't get any better than that in my opinion.
What you think is special on the Rhymesayers xx Carhartt European tour?
Chrisfader: It's the first of it's kind, which is great!!!
How did you select the tracks for your Carhartt Radio show?
Chrisfader: There have been a couple of tracks that Rhymesayers liked to see in the tracklist and I digged some more material to make the mix work. They didn't tell me what to do, they just made suggestions which was great and really helped.
How long did you work on the mix and what you had in mind while doing it?
Chrisfader: It took two days from creating the tracklist to the final mix. It was quite relaxed, I just did it my way. I wanted to put the focus on the music of the touring artists not on myself as a DJ. I thought it's about introducing the label to people that probably don't know about it yet, so I didn't wanna' put too much action in the mix.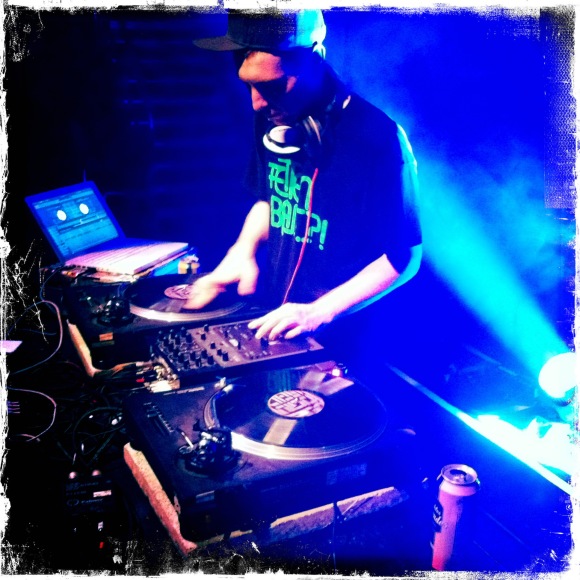 How do you see the future of Hip Hop music?
Chrisfader: I don't know. I don't think about it very much, I'm quite openminded when it comes to that. Generally I really like the futurbeat, glitch-hop, wonky, whatever you wanna call it -movement. Weird sample flipping and synth basses, Free the Robots and Pretty Lights for example. Adventures in counter culture from Blueprint is also an example for a great futuristic Hip Hop album I think. As long as there is a development going on I am down with it. I also like how Ant's sound has changed over the years.
How is music a part of your life?
Chrisfader: Playing music in clubs or performing live pays the majority of my bills. When I'm not doing that I make beats or try to improve my scratch skills. I really spend a lot of time just freestyle scratching over beats and learning new technical difficulties, it's my biggest passion, even though I miss musicality a little bit in today's turntablism.
What are your hobbies beside music?
Chrisfader: Skate- & Snowboarding used to be a big part of my life for a very long time. When I moved to Vienna I almost stopped both, which sucks. The city made me a bit lazy.
Who are you listening to these days?
Chrisfader: Good music in all it's facetes. It doesn't matter if it's old or new. A big part is Hiphop of course but I can find something I like in almost any genre.
What are you current top 10?
Chrisfader: I don't have any personal charts, I can only reccomend some artists that were a big inspiration for myself in the last couple of years: All my DuzzDownSan friends, Dark Time Sunshine (Onry Ozzborn & Zavala), Free the Robots, Pretty Lights, Atmosphere, Aesop Rock, Mac Lethal, Tipper, Ceschi, Busdriver, Sage Francis, DJ Unkut, DJ Rafik, Scratch Science, 2 Mex, ....