Artist Feature: Trus'me / Prime Numbers

David James Wolstencroft aka Trus'me loves it eclectic. For Carhartt Radio he just prepared a show, that underpins his fine multidimensional taste of music.
Those who keep an eye on the Carhartt Music blog know that we avoid to praise artists to the sky. Instead we rather let them talk to gain an insight into their art, visions and love for music. Thats why we don't write a puff piece about Trus'me's brilliant second album In the Red. You will read about his housy masterpiece in all relevant music magazines and blogs anyway. Therefore we stop talking about it and admit David James Wolstencroft aka Trus'me to the floor.
Can you tell us a little bit about your roots? Why did you start to produce? What was your drive to do music?
Trus'me: I fell into music naturally. It's hard not to living in Manchester. The history of music is so vast and wide here that you can't help but become saturated in its roots. From the Hacienda to Stone Roses you learn to develop a wide palette of taste in music which can easily be seen in both my production and DJ style. I do have some formal training playing the Saxophone and Clarinet which was forced on me in my youth, but now I'm reaping the rewards for studying such instruments.
Did you have any paragons when you start do DJ and produce?
Trus'me: Manchester is in the blood, we're taught to embrace all genres and only judge them by their quality and not their genre. From Hacienda to Electric Chair and Eyes Down it's all help build my genetic musical make-up. It's an inspiring place to live. I am just one of many musos on the scene, in the next few years you will see many burst onto the scene.
You combine the rich history of black music (Soul, Funk, Jazz) with House – how does your conception of House look like? It seems that it has nothing in common with the zeitgeist!
Trus'me: From the get go I have been embraced by Detroit, I think it's more a common understanding, first of all I'm nearly 29 I've been diggin a little longer and have been in communication with the Likes of Rick Wilhite, Delano Smith, Mike Grant before I was even producing. So they know my goal, I love the music, I support them on my label and I push the sound and embrace the D in my own production. The people who book me over there tend to be the people behind the scene, for example I'm good friends with Theo Parrish's Graphic designer who was the first to reach out and book me, now we work on other projects together.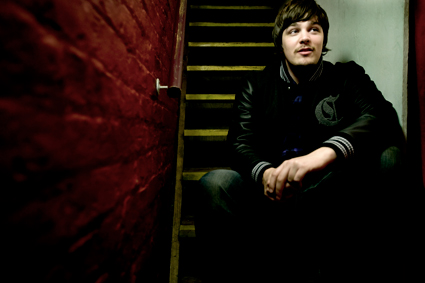 Your tracks work with slowly heavy deep grooves – how do you start when you produce? Where do you get your ideas? Heart? Soul? Music history?
Trus'me: Sampling is essentially an idea sparker! It's something that stirs the soul, you just know when you know. I tend to hear these snippets when I'm djing and like the way two records work with each other, it's a great way of developing ideas, like when musicians Jam together. So the sample can be anything from Drums to keys to Vox it all adds to the texture of the track depending on what your trying to achieve. Anyone can mix house all night long! I wanna push a little deeper tell a story how the true DJs worked back in the day.
For Carhartt Radio show you choose some old and new tracks from your label Prime Numbers – does the show give an image of how you play as a DJ?
Trus'me: In a sense yeah but I love all genres this is predominately Electronic, there would be lashings of Disco and randomness in a real set.
Your label Prime Numbers is not really specified – how would you describe the style in your own words?
Trus'me: It's an open book, if I love it and it's different and real I want it.
The artwork of mostly all Prime Numbers releases are simple and minimalistic – how important is artwork for you?
Trus'me: Essential, it has to look and feel like the music before you even listen to it. I think If you ask any Prime Numbers fan they will tell you we pay attention to every detail.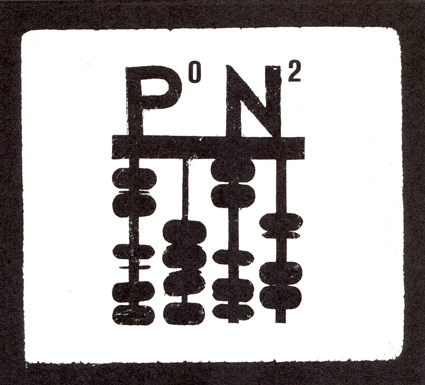 You come from Manchester and you do regularly parties there: do you see yourself in the rave tradition of your hometown? We think on the Hacienda for instance.
Trus'me: It's in the Blood. We are seen as the 3rd generation so we're just a natural progression.
How do you recruit the artists for your label?
Trus'me: In a sense we are a family like minded people, the core of the label was together before we began. Like Linkwood or Fudge Fingas & DU .
It seems like you take it slowly with your label because until now you release 5 records per year – why? Quality before quantity?
Trus'me: Always quality before quantity. I love every release can many labels say that?
Can you tell us a little bit about the festival you organize every summer in Croatia? What is the concept?
Trus'me: It's an authentic pan european festival has finally arrived with over 40 hours of the best underground music from across the continent. We've called in lots of favours and delved deep into our pockets to bring you the best DJs, groups, music promoters, labels and club nights we have had the pleasure of working with over the past 5 years. Look out for the new listing soon for 2010 www.disco3k.com.
When we think about all the work you do (producer, DJ, label, festival) it looks more like you are working on a synthesis of arts in your field of culture – or is there no specific goal behind it?
Trus'me: I'm trying to build something that is true and people can buy into for this little scene of ours. There is nobody else out.
Did you work for your second album In The Red with real instruments or does it all come out of computer?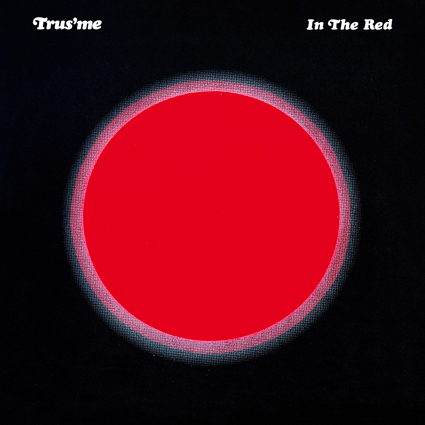 Trus'me: I embraced more the cover in this 2nd project. I felt it was a natural progression from sampling, to take a concept or sound and develop my own interpretation. In order to do this I had to work in the classical producer sense and work with skilled musicians to achieve the desired result. So I looked no further than Detroit where there is a wealth of talent as well as my home land and musicians on my label. With the cover you can really mak something your own and turn what was a Punk Disco track into a sleazy Boogie anthem, you can't do that with a sample. Ha Ha the cover will be so 2010!
Would you describe the vocal tracks with Dam-Funk or Amp Fiddler rather as songs then as tracks?
Trus'me: Yes each one was a song that was the idea, I wanted to push myself into songwriting. If you don't push then you don't grow!
Why you did'nt bring out the album on Prime Numbers?
Trus'me: It is on Prime Numbers/Fat City Recordings – we are a family.
Can you name us your current top 10?
Trus'me: If I did it would all be Prime Numbers. So just enjoy the Carhartt Radio mix instead.
Trus'me Discography
Prime Numbers Discography